We pride ourselves on our independence, which allows us to continue to innovate and to provide you with ticketing without the complexity. All our services include a range of flexible, bespoke ticketing solutions with powerful benefits.
Bespoke Ticketing Solutions
We deliver flexible, bespoke ticketing solutions for your event, regardless of its size. With our team of experts and personal Account Managers we can help you from initial concept through to final delivery.
Targeted Marketing
Harness the power of our loyal audience to extend your marketing reach and amplify your message. Our expansive digital marketing channels and intelligent data targeting will maximise your ticket sales and deliver results.
Real Time Reporting & Analysis
Remain in control with access to our in-depth reporting and analysis tools. Check ticket sales or use our full analysis suite to help you shape your pricing and marketing strategies. Access via desktop, mobile or tablet, 24/7.
Branded White Label
Create a customised white label ticketing website that integrates seamlessly with your own website for a smooth branded customer experience.
Our expert in-house IT team can help you to set up a bespoke customer journey including additional revenue streams such as refreshments, merchandise and donations, or gather additional information from your customers to help your event run smoothly and efficiently.
Additional Income Streams
Sell more than tickets! Whether looking to sell merchandise (albums, posters, t-shirts etc), parking, refreshments, coach trips, donations and more, we can help. Either sell these add-ons separately, as an optional upsell or pre-ordered/bundled.
We can also handle the delivery and fulfilment of any upsells alongside the tickets or provide a voucher for the customer to redeem their items on the day of your event.
Customer Services & Call Centre
Our Customer Services team are based in Manchester and provide a best-in-class level of service via email, phone and social media to resolve quickly and efficiently any customer queries.
Our Call Centre provides a telephone sales and query line for inbound calls.
Customised Tickets & Fulfilment
We can provide digital and physical customisable ticket options, with a range of enhanced security options for both.
Our fulfilment centre is based at our Manchester Head Office and offers a range of dispatch methods to ensure your customers get everything they need before your event.
Instalments, Memberships and Payment Plans
Your customers can spread the cost of their tickets or manage annual memberships and Season Passes.
Instalments are customised to your needs and can be set-up for weekly, monthly, quarterly or annual payments.
Instalments and payment plans are more popular than ever and are particularly popular with our Festival, Sports and Family event clients.
Access Management and Secure Scanning
Our brand-new scanning app (launched May 2023) ensures seamless scanning of tickets on entry to your event. Simply download onto a phone and away you go.
Additionally, we can provide you with all the hardware needed for gate entry management and offer on-site support to help you during your event.
On-site and In-venue Box Office Support
Take advantage of our on-site box office solutions including a POS box office system with full training for all staff.
For festival and event clients we also provide box office management and on-site ticketing staff to support the smooth running of your event.
Testimonials
Altitude Festival
Ticketline has been an invaluable ticketing partner for Altitude Festival. Their brilliant account management and marketing, exceptional customer support, and super quick responses have ensured a hassle-free experience for both us as organizers and our attendees. Highly recommend their services!
Mhairi Vincent, Altitude Festival
Bluedot
Working with Ticketline is a completely seamless process. From start to finish, Ticketline support our festival above and beyond the call of duty, with support to guide and grow our festival year on year with innovative ticketing solutions. I would not hesitate to recommend Ticketline.
Jamie Smith, From The Fields
Beat-Herder
Ticketline have provided us with an excellent account management team with friendly, approachable staff. They provide advice to support our festival operations, provision of box office support on the day of the festival, and ultimately have supported our sustained growth with a flexible approach to ticketing.
Nick Chambers, Beat-Herder
Band on the Wall
Ticketline have consistently maintained a high level of service and support and clear understanding of our ticketing needs.
Gavin Sharp, Band on the Wall
Kennedy Street
Ticketline have provided us exemplary ticketing solutions over many years and continue to be ahead of the curve of ticketing sales and management technology.
Danny Betesh, Kennedy Street
Manchester Academy
Ticketline have provided us with brilliant support for many years. Our account managers are efficient, helpful and go out of their way to assist when we're busy. We really appreciate the work they do – we can always rely on them to turn work around quickly and accurately.
Ellen Wilson, Manchester Academy
Our Clients We work with industry leading clients across music, arts, entertainment, sports, visitor attractions and events. From intimate grass-roots gigs to multi-day major festivals, from comedy clubs to West End theatre, from visitor attractions to experiential events, and everything in between, if it requires a ticket, we've got you covered.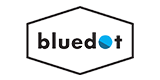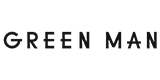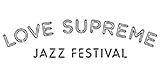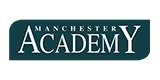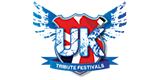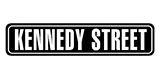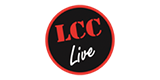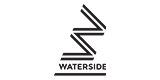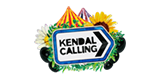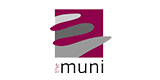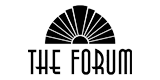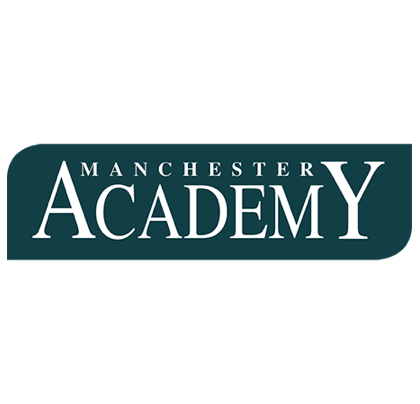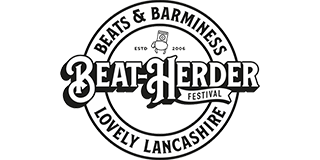 Contact Us
If you have any questions, or would like to hear more about how Ticketline can provide an effective ticketing solution for your event, email or call us.